The lighter the soul, the deeper the gaze on the world.
When we talk about ANVMA, we talk about nurturing the soul: to reimagine and consider alternate realities, to discover new possibilities. A new vision. New but equal to itself in spirit, the ANVMA III collection has a larger ventilated lens, a comfortable ergonomic shaft and a removable nose pad in soft non-slip rubber. Lightness and an open mind travel together: when you pedal off road, distance becomes insignificant, and the path becomes the protagonist in a thrill of endless freedom.
Product Details 
Frame: Anvma White
Lens: Vzum Beetle
Photochromatic lens with red tint and mirror finish. 

Guarantees excellent visibility and protection, both in poor and intense light conditions.




Ventilated lens to prevent fogging

Compatible with Alba Optical Clip for prescription lenses 

Ergonomic temple grips 
19g
Made in Italy 
Box includes: Glasses, reflective leash, nylon case, microfiber cleaning cloth and certificate of authenticity and originality. 
Sizing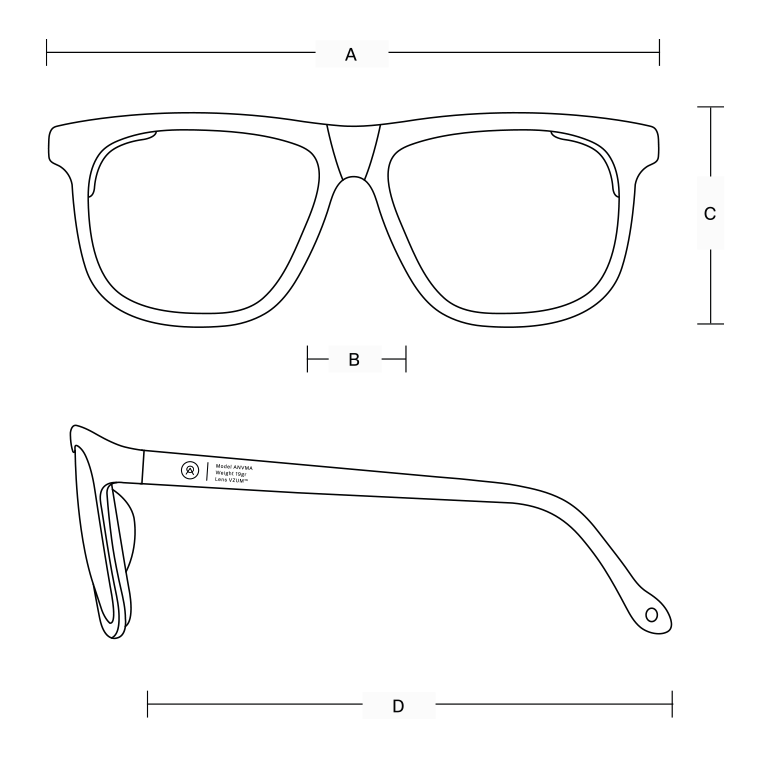 A – 139 / B – 22 / C – 51 / D – 120
(size in mm)